Let's talk about volunteer scholarships!
According to the Mayo Clinic, there are many health benefits for volunteering. They have found that volunteering improves physical and mental health, provides a sense of purpose and teaches valuable skills, and helps nurture new and existing relationships.
In addition to these worthy health benefits, volunteering can also help high school students earn different scholarships for their community service. Who doesn't want help paying for college?!
If you are a student who enjoys helping in the community, we have a list of scholarship opportunities that are great! Volunteering can really help you pay for college.
Here is our list of scholarships and resources for students who have been actively volunteering in their communities.
Volunteer Scholarships
This is an incredible resource. They have different campaigns for students ages 13-25 who are living in the United States to help leverage volunteers to make a positive impact in their communities.
No essays, GPA requirements, or letters of recommendations are needed. They do require photos of the activity being worked on. They have campaigns for many different causes. 
In 2003, the President's Council on Service and Civic Participation founded the President's Volunteer Service Award to recognize the important role of volunteers in America's strength and national identity. This award honors individuals whose service positively impacts communities in every corner of the nation and inspires those around them to take action, too.
Led by the AmeriCorps and managed in partnership with Points of Light, this program allows Certifying Organizations to recognize their most exceptional volunteers.
The GE-Reagan Foundation Scholarship offers college scholarships of up to $40,000 for high school seniors nationwide who showcase leadership, drive, integrity, and citizenship. In addition, they receive the opportunity to attend an all expense paid retreat in California.
There is a GPA requirement of a minimum 3.0/4.0 scale or equivalent.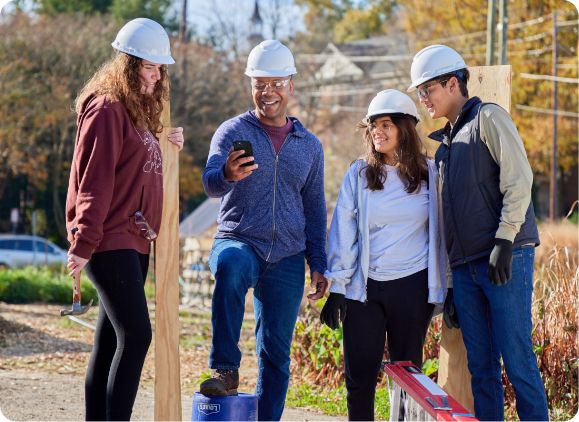 If your volunteer impact centers around improving racial equity, this is the scholarship for you! You will need to share your activity, as well as have your sponsor (teacher, advisor, other responsible adult, etc) complete an application.
Many high school students have a heart for helping our veterans. If this is something you have worked on throughout high school then you are eligible to apply for this scholarship. They offer $110,000 worth of scholarships annually which can be used at universities, community colleges and vocational schools.
A minimum of 100 hours through DAV or DAV Auxiliary is required. Volunteer hours can be accumulated at a VA medical center, and/or the Local Veterans Assistance Program (LVAP). Hours must be credited to Disabled American Veterans.
The Bonner Leader Program is a different type of scholarship in that it is based on the volunteer work you commit to doing while in college. The Bonner Program provides a scholarship to students in exchange for weekly commitment to intensive and meaningful service with a local community organization over the four years as an undergraduate student with our campus partners. In addition, you must apply directly to one of their campus partners.
Each campus has their own application and selection process.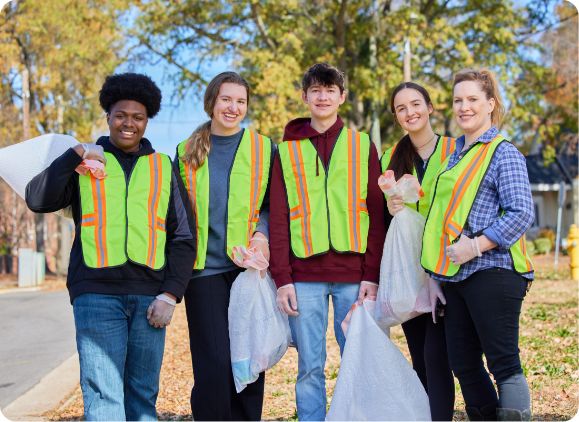 The Barron Prize annually honors 25 outstanding young leaders ages 8 to 18 who have made a significant positive impact on people, their communities, and the environment.
The requirements include applicants being between the ages of 8 and 18 (not yet age 19) and currently working on an inspiring service project or have done so within the past 12 months.
This award recognizes young women, ages 16-19 by April 1st who are studying at a secondary school, college or university, for demonstrating leadership skills and commitment to public service and civic causes, and encourages them to continue their participation in public and political life. They are also looking for volunteer leadership achievements.
They offer 37 international awards of US $5,000. There are some specific application requirements. See their application for more information.
When students complete one or more qualifying steps for planning for life after high school you can each scholarship's on BigFuture, they'll be automatically entered into monthly drawings for $500 or $40,000 of scholarship money until February of their senior year.
The volunteer scholarships awarded by BigFuture can be used at two and four year institutions. ​
---
Other Scholarship Resources
Here are some additional portals and websites to help find volunteer scholarships & opportunities.
This is a great resource for students to be able to search for scholarships based on what year they are in school (search for as young as middle school), as well as by the type of scholarship you are looking for, interest and background.
Going Merry, ScholarshipOwl, and Scholly are a few other websites that help you get matched and find scholarship opportunities.
Using the Givefinity® mobile app as you volunteer will help you remember everything you did as an underclassman when you are filling out your college application in your senior year. Givefinity's reporting allows you to see all of the places and people you have helped and how many hours you have given all in one place.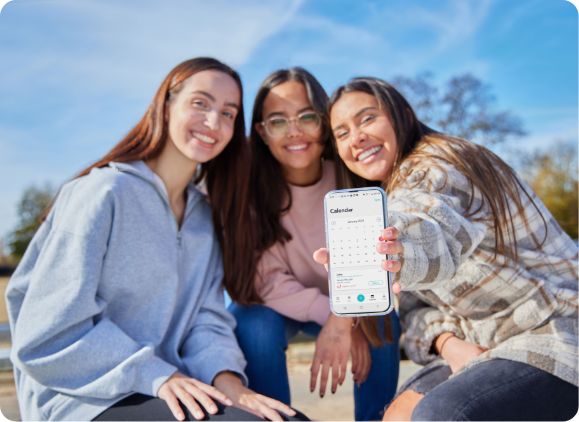 Written by: Amy Gardinier