As with many things in our world, Covid has changed how we volunteer and what it looks like to do so.
While we are confident that there will be a time when we can volunteer at big fundraisers and have large gatherings like we used to, it is worth examining how we can still make an impact with our time — in a safe, socially distanced, or masked environment. By helping others we can also feel less alone during these crazy times, as well as help others feel less isolated.
Volunteering can look like big and flashy events that take hours of time, but it can also be smaller, more simple acts of kindness to your neighbor or a friend-in-need. These acts, big or small, help the giver and the receiver.
Here are a few ideas of how you can continue to accrue volunteer hours and make an impact safely in a Covid world.
Send Letters to the Military
There are thousands of American citizens deployed all over our world defending our nation. One way to give back is to write letters to encourage them while they are away from their friends and family.
There are many organizations that will send them for you. Take a couple of hours and write to our brave military. Here are a few organizations who can help you get your letter to the right people. A few hours of your time will mean so much to the recipients.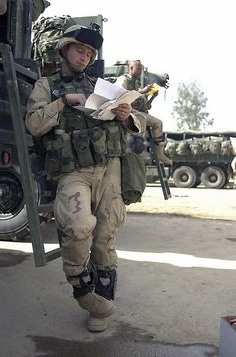 Donate Blood
American Red Cross is always in need of people to donate blood. During the pandemic, they experienced the worst blood shortage in over a decade.
As long as you are healthy, it is a wonderful way to help the community. Contact your local branch to make an appointment today.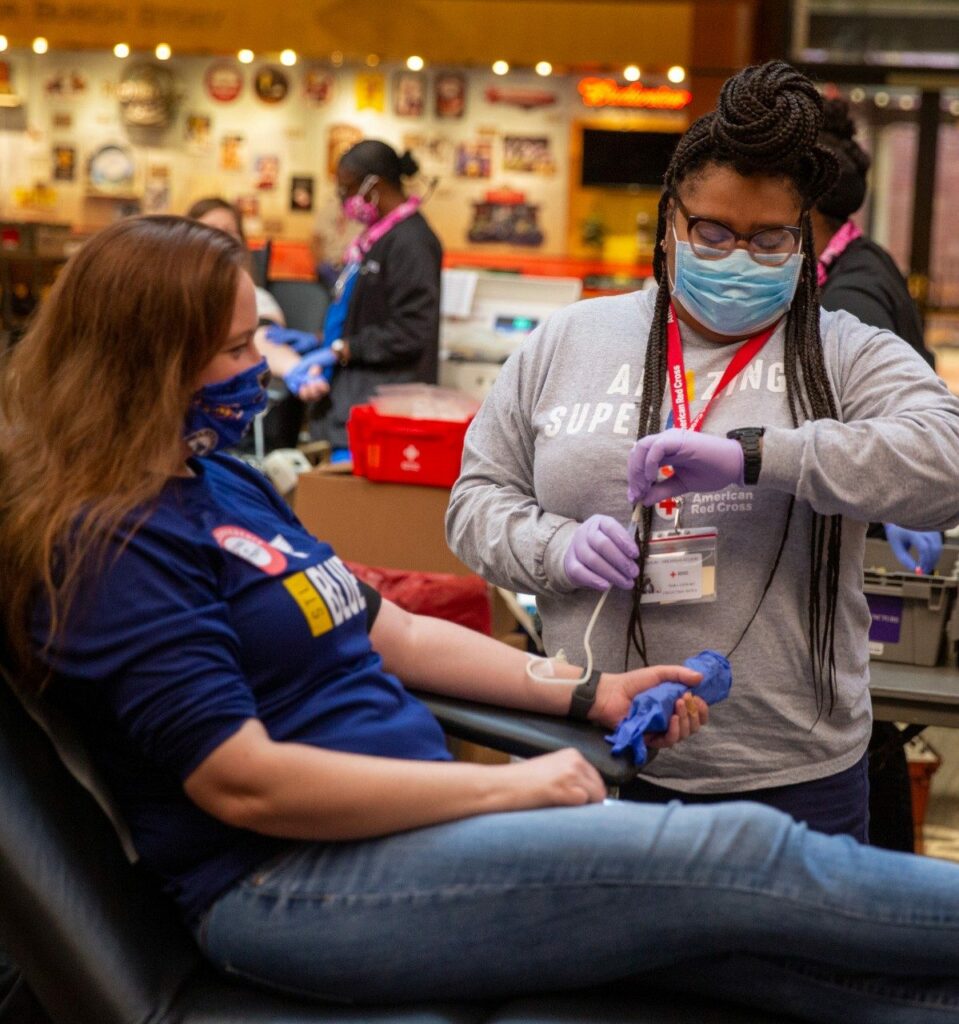 Thank First Responders
There are many people in the medical community like doctors, nurses, lab technicians, as well as police officers, firemen and Emergency Medical Technicians who have been working overtime since the Covid Pandemic started in 2020.
In addition to long hours, many of these people have quarantined from family members for extended periods of time.
A great act of service would be to put together a gift basket of packaged snacks and gift cards and take it to your local hospital, fire, or police department to thank them for all that they are doing right now to help us.
Another idea: order takeout from a local restaurant for them. This helps the local businesses and the first responders — a real win-win for your local community.
Elderly Support
There are so many elderly people living in isolation at independent and assisted living homes.
One way to help would be to reach out to your local homes and inquire if you could meet with some of their residents via zoom on a weekly basis.
Or, ask the managers of the residences if there was something you could collect that would be beneficial to the residents like cozy socks and drop them off to them.
Welcome Boxes for Foster Children
Oftentimes foster children arrive with only the clothes they are wearing. Assembling a welcome box for foster children that had not only hygiene items but also a few clothes in it, as well as a cozy blanket or stuffed animal could provide some comfort for them in a difficult time. You'll also help the welcoming foster family have some of the needed items.
Inviting some friends to help assemble the welcome boxes for foster children would be a great way to engage more people and help offset the cost. Contact your local foster care groups to see what is most needed in your community.
Bagged Lunches
Another activity you could do by yourself or with a group of friends is agree to meet once a month to make bagged lunches for your local food pantry.
Contact them to find out what would be most beneficial to have included and then meet to assemble the sandwiches and other food items.
Operation Christmas Child
In the fall, a great volunteer opportunity is to fill shoe boxes for orphans all over the world. Samaritan's Purse makes it easy for us by providing boxes and lists of what is needed, all that is required is purchasing the items and the time it takes to fill them and drop it off at the location nearest you.
This is a fun activity to do as a group, as well. If Covid was a concern then it could be done outside and socially distanced.
Simply determine who is bringing what items for the boxes and then get together to actually assemble them. For more information, click here.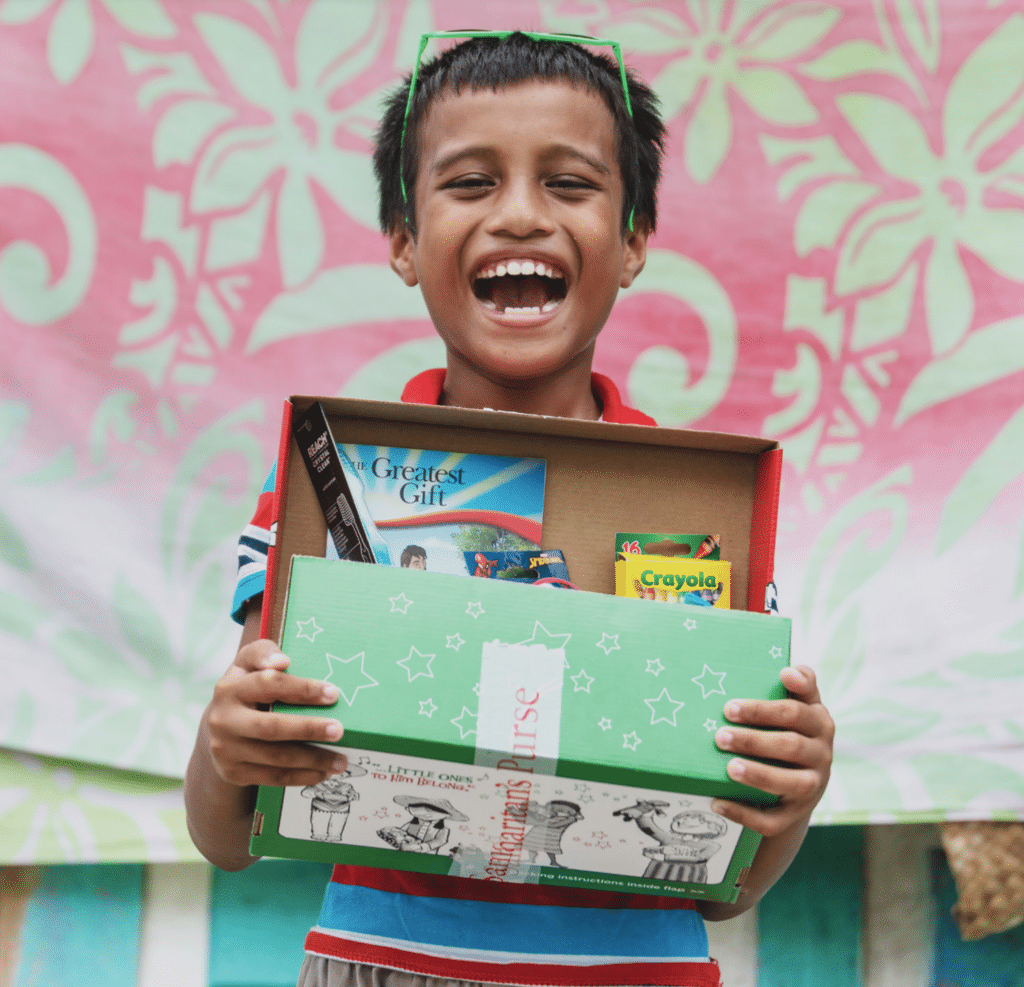 Track Your Impact
Whether you are completing smaller, more personal volunteer opportunities or larger event tasks, track them in our mobile app Givefinity®. A year from now when you go back and run the report you will be reminded of the big and small ways you made an impact.