Written by: Paige Mast
Volunteering is an essential factor that helps you stand out on college and scholarship applications.
Volunteering helps you learn so many different things like teamwork, leadership, and compassion. Plus, you're not just "learning" these things when you're volunteering — you're BECOMING these things! Articulating your personal development through volunteering is a great way to stand out in a sea of applications.
It is important to remember that volunteering is not just about the hours; it is also the experience. When you use the Givefinity app, you can enter all your stories, experiences, and hours to easily create a compelling Volunteer Report!
Why is volunteering important for college applications?
This Tik Tok from Collegewise discusses why volunteering is important for juniors and seniors in high school, as well as current college students.
In this video, she says, "Colleges aren't impressed by how many hours you're volunteering." At first, that was puzzling to hear! Sure, the amount of time spent volunteering is important… but what is most important is why you spent that time volunteering.
Here are some questions to ask yourself when volunteering:
What is the backstory? Why did you decide to volunteer in that specific area?
How much did this experience impact you? Others?
WHY was it so impactful?
Keep these questions in mind when you apply for colleges and scholarships. Remember, it is about what you experienced, not how many hours you worked.
How to write about your volunteer experience for college
College applications are a crucial point in your college career — the beginning!
When applying to your chosen college, you need to know a lot of information. More than the number of hours, you'll need to know specific details about your volunteering activities. Whenever you are at a volunteer activity be sure to take pictures, journal, or even capture videos. The Givefinity app is helpful with this because you can log all of the information needed into the app!
When colleges look at your documents, they do not want to read that you just volunteered and that was it. They want to know who, what, where, and how:
Who did you volunteer with? Did you go with others? Who made you decide this was an experience you wanted? Who did you meet? Who impacted you the most?
What did you do? What did you learn? What do you wish you could do more of?
Where did you go? Where else can you volunteer?
How did you find this volunteering organization or opportunity? How did you feel before and after? How did this affect you in the short term and long term?
It is important to remember to tell a story about how it was not a "me experience" but a "them experience" (this is why we love our Givefinity hashtag #BetterMeBetterWe). Although your volunteer experiences have to do with YOU, it is mainly about what you did for OTHERS.
Don't forget: this is a mutual experience for both you and the people impacted by your efforts. Share how your volunteer work is helping others, as well as how you learned and developed personally.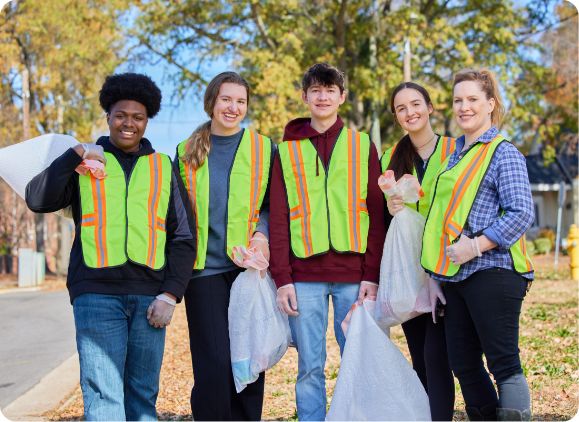 Tips for writing about volunteering
When you sit down to write your essays, look back at pictures, videos, and notes you captured over the years. It can be hard to remember details when you've been volunteering with several organizations over a long period of time.
The Givefinity app will help ease that difficulty when writing! When using the app, you can put those pictures and notes right into your volunteer hour log.
As you walk down volunteer-memory-lane and look for essay inspiration, here are our top tips:
Share what you felt at a specific moment. Sentimental details are crucial! It never hurts to write about a moment you felt was tender when volunteering.

All volunteer work is important, no matter how small! Any experience could be significant enough to mention, even if it seems like a blip on your volunteering report. However, if it is a shorter experience, be sure to emphasize why it is important.

Make a connection to your volunteer work and desired area of study. Tell a story that shows how your volunteer efforts have helped you hone in on something you love! Even if a volunteer opportunity does not align with your work, major, minor, etc., perhaps you still learned something that helped you on your journey.

Don't be afraid to ask for help! When you write essays, it is important to ask for help. Submitting an essay to a scholarship or college application representative means you should be entering your best work. Always solicit feedback and criticism on your essay from peers, parents, teachers, and others.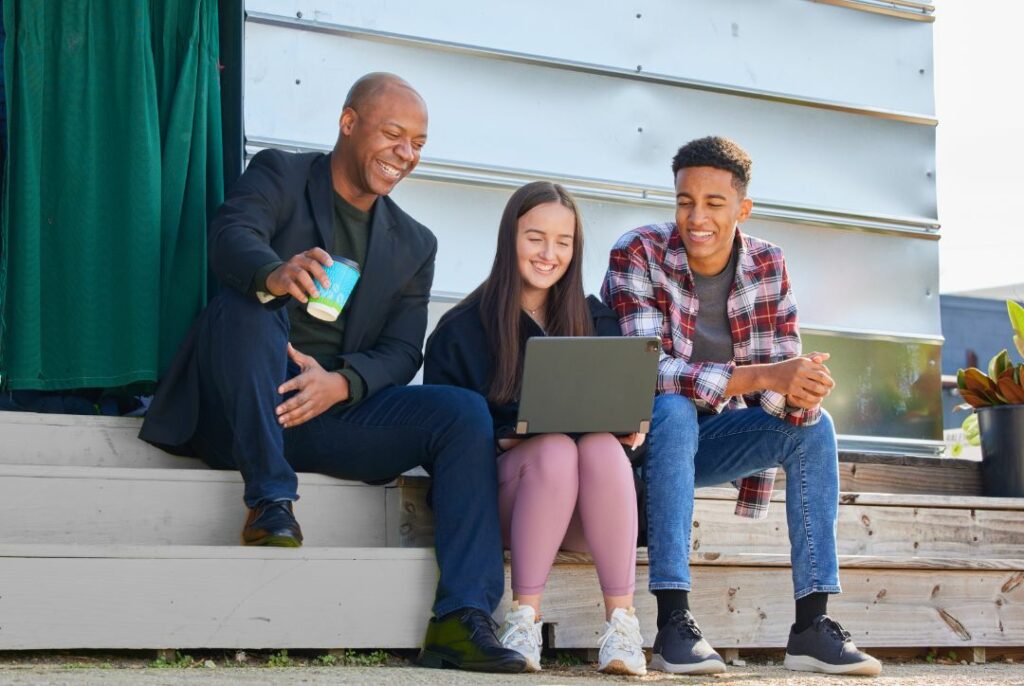 What to emphasize when writing your essay
It is important to remember some of these important points when writing an essay, such as:
The name of the organization
How often or when did you volunteer with them? Was it per day, week, or month? How many hours did you volunteer?
Why do you volunteer with them? What made you choose that organization?
Is this for school, work, etc.?
Did you take any leadership roles?
If you already know your major and are volunteering before college, try to align the volunteer work with that major. It is also important to mention any learning opportunities and what you've already gained through that experience.
How to share your volunteering experience with college or scholarship officials
In this day and age, it is easy to find any kind of scholarship. You can even get a scholarship or money by making a prom outfit out of duct tape! So, with volunteering, be sure to choose activities that help you stand out.
When looking for scholarships, it is as simple as searching for "scholarships for volunteering". Many common applications ask on the application about any activities done, like volunteering! Remember to put down experience that lines up with your potential degree first.
The Givefinity app is helpful when sharing volunteering experiences. When you use the app, you can share these volunteering hours with yourself or others of importance. So make your life a little easier — download the Givefinity app today and get ahead of the ball on tracking your volunteer hours!
---

Paige Mast is the author of the Some Random Gal blog and is currently a student at Middle Tennessee State University. Check out her blog to learn about college & life lessons through her eyes.