Written by: Paige Mast
Givefinity In Your Pocket.
The Givefinity® mobile app is helpful with tracking, reporting, and discovering volunteering activities. It has many features to simplify volunteer tracking.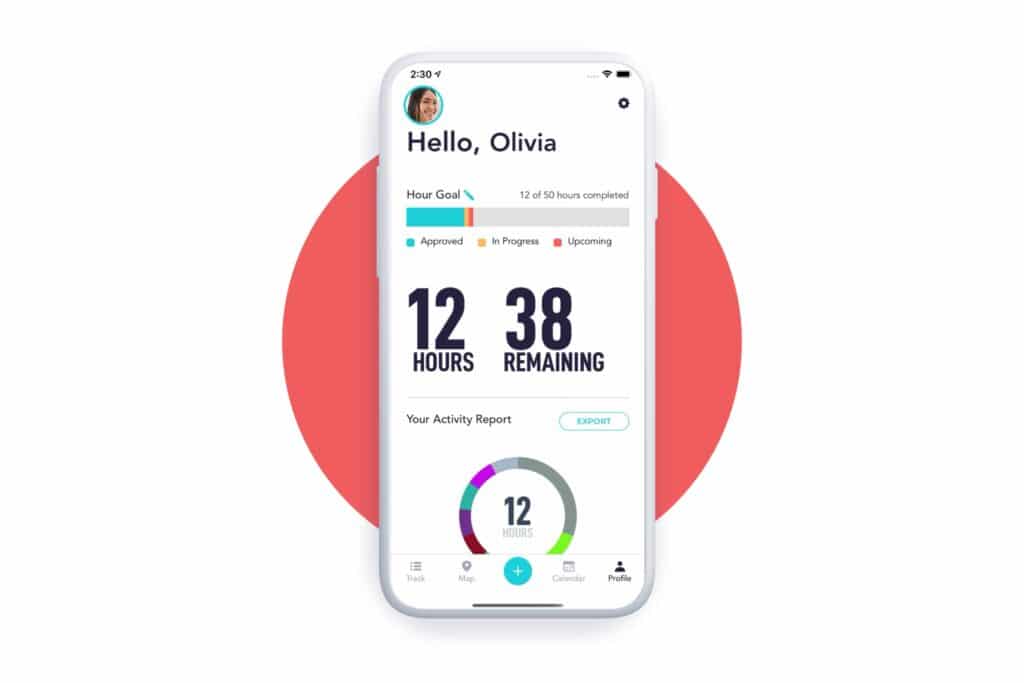 Your Account and Activities
Creating an account on Givefinity is easy! Once you make an account, you will be asked to enter a goal. Input how many hours you wish to accomplish and then name the goal (for example: 50 hours for Key Club, or 100 Internship Hours). The number of hours can be changed at any time.
You can have multiple goals as well. This can be helpful for anyone who wants to accomplish and track several different goals simultaneously.
Making an account also means you can enter interests and skills. If you select some from the pre-populated list, it assists the app to filter opportunities to your liking.
There is also a chart of how many hours you have completed, hours in progress, and upcoming activities. For people who need to turn in hours, you can print or export this chart and organizations served from this area. Not only that, but you can email it or share on social media!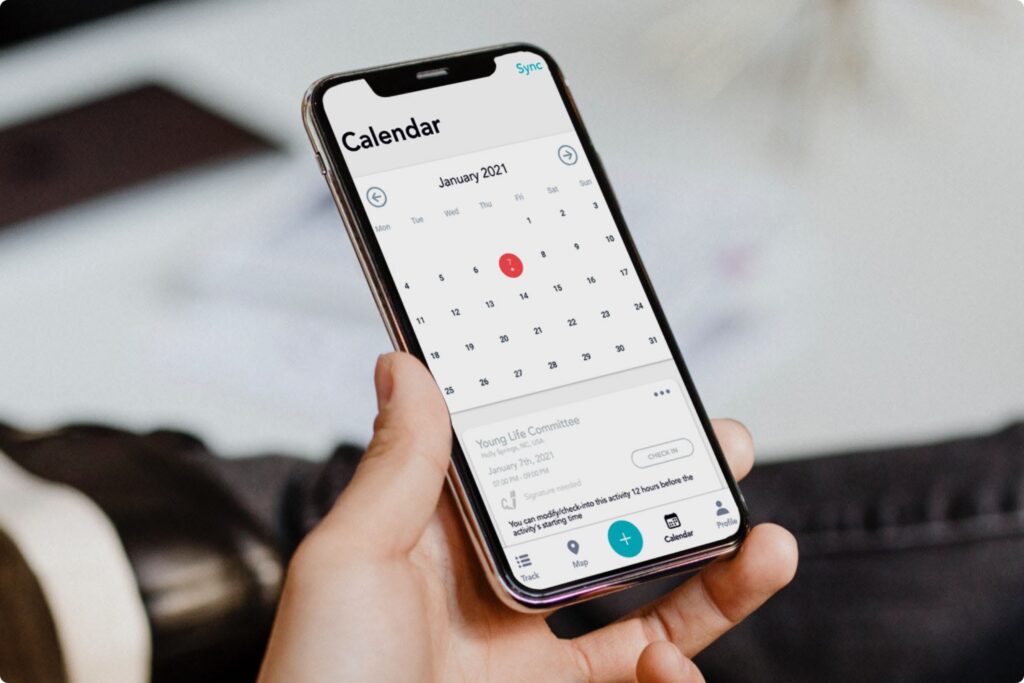 The Calendar
Don't want to keep up with multiple calendars? The calendar feature in Givefinity can sync up with your mobile calendar. With this feature, you can export upcoming volunteering activities. This feature is beneficial for those that tend to keep their calendar on the fuller side.
When entering activities into the calendar it will ask you for information about the activity; such as date, organization, activities category, start time and end time, and supervisor's information.
The calendar assists you in keeping all those volunteering hours in order!
The Map
Another really cool feature of Givefinity is the map. At the bottom of the map, there will be icons that are scrollable. There is a short title describing what you would be doing and there are stars rating the experience of past volunteers. You have the option to click on these and read more, but also move around on the map. This can be helpful if you're unsure where to even start.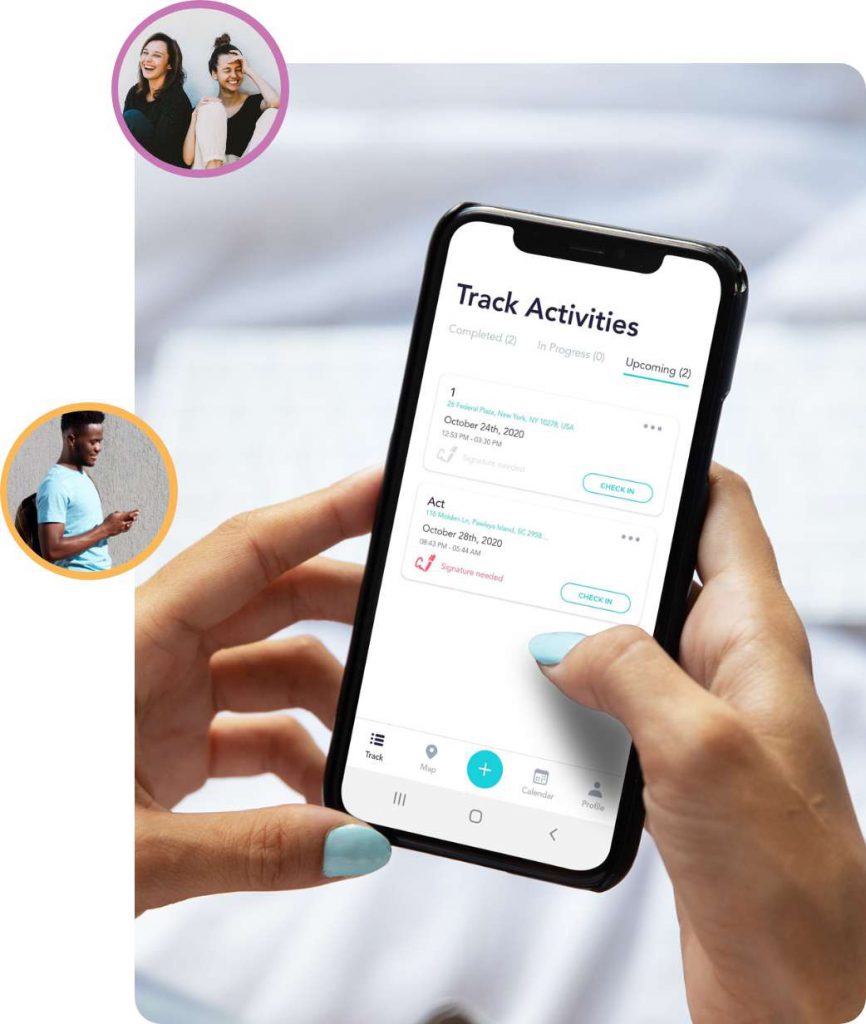 Tracking Activities
Your volunteer activities will not only be on your calendar, but Givefinity has a tracking section. There are three different sections when tracking an activity. These sections will help you organize your activities!
The first section is the In Progress section. This will show an icon with how many hours you are completing and other information. Upon completing an in-progress activity there is an option to upload photos, if needed. This is another way to verify or validate your volunteer hours. Some clubs may require a supervisor's signature while others require a photo.
After completing this activity, it will move to the Completed section. The section will show a number with how many you finished. This will also transfer to your "organizations served" and "activity by category" section under your profile.
The last section is the Upcoming section. This is for upcoming volunteering opportunities. These will also appear on your calendar. If completed early – or done ahead of time – you can click the "Check-In" button instead. This will then move the activity to the "In Progress" section.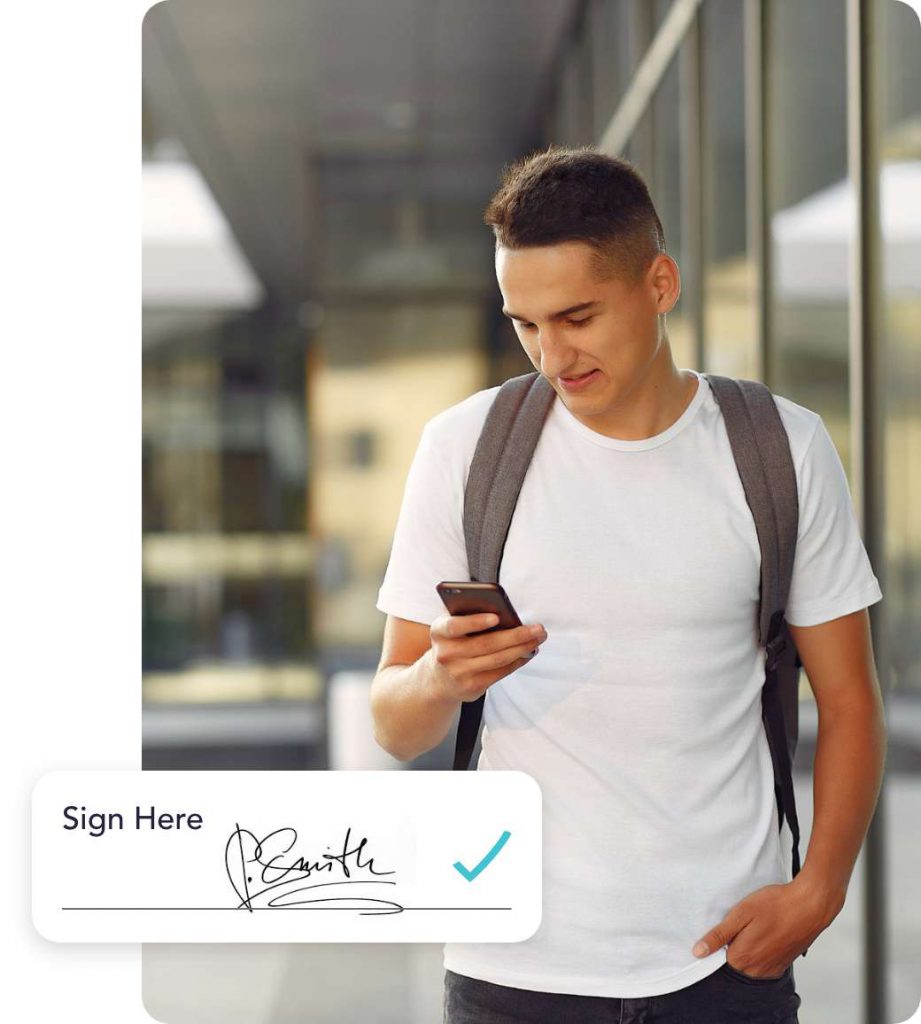 Supervisors and Your Activities
For people who plan to turn in volunteer hours to a supervisor, there is a chance to enter the supervisor's information into the activity, as well. The information would include their phone number, name, or email.
If a signature is also required you can hit the "Signature Required" box under the supervisor's information. Once you complete an activity, your supervisor is able to sign right on the app! Not only can you upload a signature, but there is also the option to upload photos taken while volunteering. This feature is beneficial for students who need to turn in their hours for school or other reasons.
The Givefinity® app provides helpful aides when it comes to volunteering, your hours, and keeping those hours altogether. Download the Givefinity today and make volunteering easy!
---

Paige Mast is the author of the Some Random Gal blog and is currently a student at Middle Tennessee State University. Check out her blog to learn about college & life lessons through her eyes.