Written by: Amy Gardinier
We live in a world where there are constant needs and constant opportunities to help each other. Volunteer coordinators are often the people connecting the dots between those needs and opportunities!
BetterTeam describes a volunteer coordinator as someone who "is responsible for all aspects regarding volunteers and the organization they work for — from recruiting new volunteers and promoting volunteer opportunities, to conveying the organization's purpose to the public."
For schools and nonprofit organizations, this person has a critical role. Volunteer coordinators wear many hats and they're usually juggling many job responsibilities. Nonprofit organizations rely heavily on their volunteers to execute many mission critical tasks, and for volunteer coordinators to orchestrate it all.
For a church, that might look like getting volunteers to park cars and care for children. For band booster clubs, youth arts, or athletic organizations, volunteers tasks are numerous. These volunteers help with everything from raising money, to working at fundraisers, helping in dressing rooms, and coaching on the field.
Volunteers are often your biggest supporters, so understanding how much of a role they play in your organization is important. Volunteers feel appreciated and respected when an organization or volunteer coordinator truly understands the contributions each volunteer is making.
An easy way to quantify their impact is to track their volunteer activities.
5 Benefits to Tracking Volunteer Activities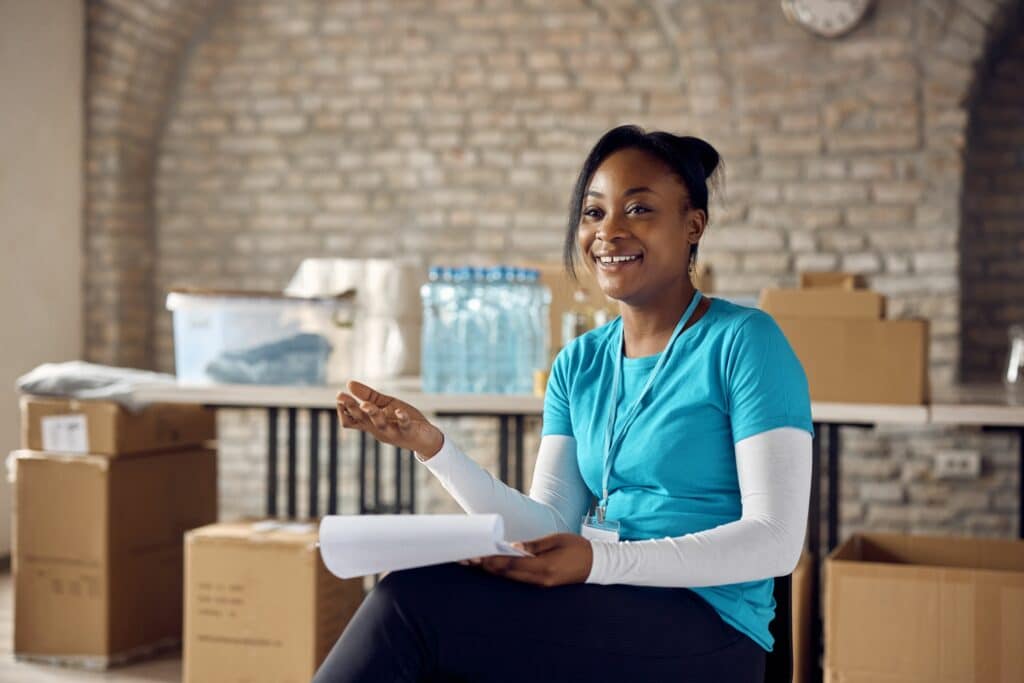 There are many benefits to tracking volunteer activities for your organization. Here are a few to consider:
Quantifies how your volunteers contribute to your organization
Highlights the various contribution levels of your volunteers and what they are doing
Builds accountability and can possibly be leveraged to secure grants and other funding
Captures volunteering efforts year-after-year, quantifying your organization's growth and impact on the community
Enables an organization to share their story and volunteering impact volunteers on social media, newsletters, and more
The Financial Advantages of Tracking Volunteer Hours
In addition to the help that volunteers provide an organization there is also a monetary value to all of those volunteer hours.
Time does, indeed, equal money.
Oftentimes, donors are more attracted to nonprofit organizations who can illustrate how they are using their funds in the most efficient way. Leveraging volunteers versus paid staff is an excellent way to showcase your fiduciary responsibility. Just another benefit of tracking your volunteer hours!
In addition, there are many grants available to nonprofit organizations that ask how many volunteers or volunteer hours you had for the past year. Managing your volunteer's information is essential to getting funding. When data is at your fingertips, it expedites the grant writing process; saving your organization precious time.
Improve Your Recruitment and Retention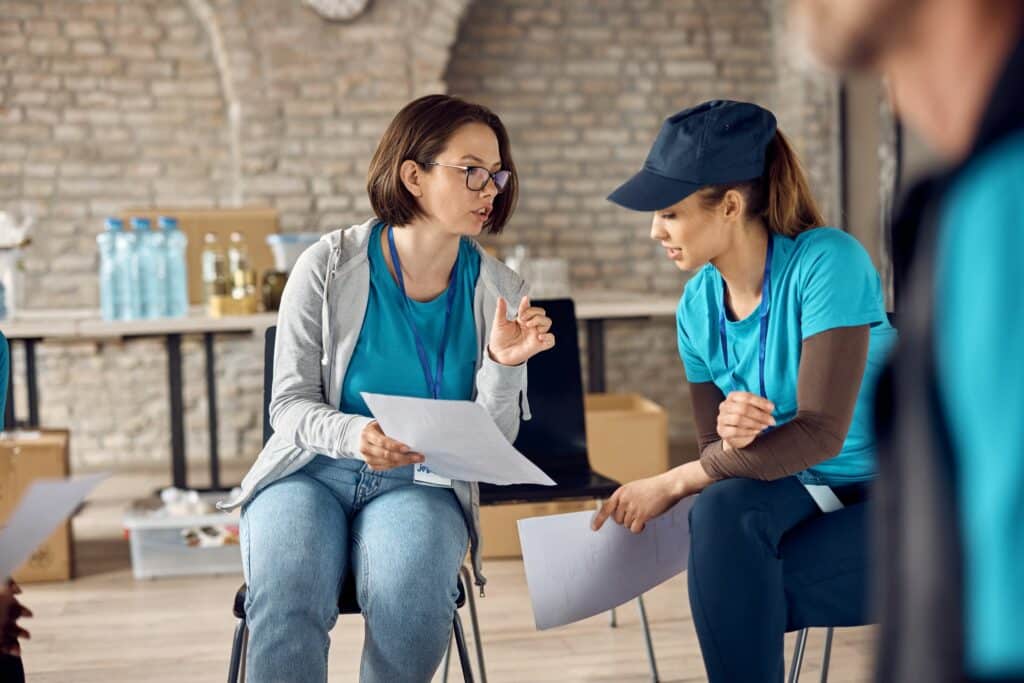 By investing in your volunteers and volunteer coordinators, you can also aid in the recruitment and hiring of your next employees. Offering employment to a volunteer who is already familiar with the culture and processes of your organization is a huge win and is an efficient way to quickly onboard someone.
Plus, people who are volunteering their time and become champions of the organization are often known to become donors.
Knowing who is volunteering in your organization and what they are doing helps you recognize their efforts. Then, you can build a strong and thriving volunteer culture in your organization.
How Do I Track Volunteer Activities?
In the past, hours and activities have been logged via pen and paper. Hours have been tallied on a calculator and then uploaded to a spreadsheet. This is a very manual, time consuming, and burdensome process.
Having an electronic, centralized process streamlines and makes the management more efficient. Givefinity's Organizational Dashboard is an easy way to manage your volunteer activities. Your volunteers track their volunteer time and efforts in the Givefinity mobile app, and are made available in real-time on our dashboard. Schedule a demo today to see how GivefinityⓇ can help you create a thriving volunteer culture in your organization.